A Dehumidifier especially for boats and RVs and other uses.

Model: DH-10

| | |
| --- | --- |
| | A compact, light, dehumidifier specifically designed for Boat, RV, Industrial and Special Applications |
| | Cabinet: Powder coated steel cabinet with an all stainless steel base |
| | Color: the paint is a neutral beige color |
| | Capacity: 10 ppd |
| | Size: Height: 12.5", Width: 12", Depth: 15.5" |
| | Horsepower: 1/6 |
| | Watts: 150 Volts: 115 AC |
| | See all details, features and specifications |
Discontinued: Please note that the McIntire Company no longer produces the DH-10 Dehumidifier. If you would like a dehumidifier similar to the DH-10 we recommend the
Dry Pal manufactured by Mermaid Marine http://www.mmair.com/marine_division/dehumidifiers/dry_pal_dehumidifier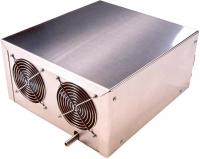 Dry Pal
or the

CD30
CD30 Manufactured by EbacUSA http://www.ebacusa.com/cd30.htm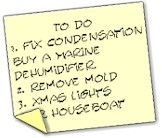 BENEFITS
Improve Air Quality
Helps to prevent Mold and Mildew Growth
Helps to Eliminate Musty Odors
Protect your Valuable Investment and Equipment
Reduce Condensation
TIPS
If you are still undecided look at our Dehumidifier Comparison -The Marine Advantage vs. name brand dehumidifier designed for home use from your Department store or home center. Also addressed here are tables for comparing marine products designed to remove moisture.