go back to support home page.
Warranty Information
Warranty information is included in your product. Please be sure to fill out and return it to the manufacturer a.s.a.p.

In the event that your dehumidifier requires service please do not return the unit to your vendor. Contact the manufacturer first for instructions and/or to receive a return authorization.
You will need to provide the model number and serial number.
Manufacturers List
Discontinued: Please note that the McIntire Company no longer produces the DH-10 Dehumidifier.
If you would like a dehumidifier similar to the DH-10 we recommend the
Dry Pal manufactured by Mermaid Marine http://www.mmair.com/marine_division/dehumidifiers/dry_pal_dehumidifier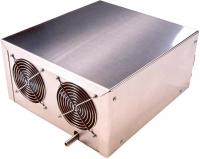 Dry Pal
or the

CD30
CD30 Manufactured by EbacUSA www.ebacusa.com